I introduced Barbecues to the Hog Roast business about 8 years ago, there are so many varieties of good food you can cook, it is hard work getting it all together, but so rewarding, everyone enjoys the smells and sounds of the food cooking, and it really does suit any occasion or event, both private, commercial or corporate. All the meats are cooked fresh, over charcoal and gas and not precooked. We can serve straight from the serving tables buffet style or we can offer a table service as an option, for your guests to eat at their tables, on wooden sharing boards.
As with the Hog, Lamb, and Beef Roasts, all my meat is sourced from local farms and the produce is quality guaranteed, I do not use cheap mass produced produce, being a butcher for over 40 years has taught me what to look out for and if I wouldn't serve it to my family then I certainly wouldn't serve it to you.
Have a look at the following selections, mix and match as you wish, we are only too happy to offer advice as what seems to work well. Bread rolls. Serviettes, condiments, disposable plates, and cutlery and staff to cook and serve are all provided.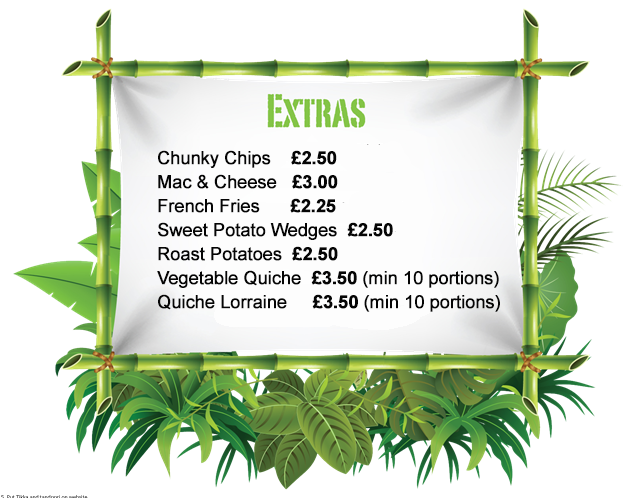 Contact us and book a date for your event or contact us for an no obligation quotation.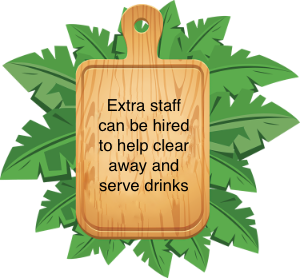 Please select any combination of four, five or six items per head from the BBQ choices. For example, hot dog – burger – chicken kebab – Halloumi cheese and Mediterranean vegetables (four items per person).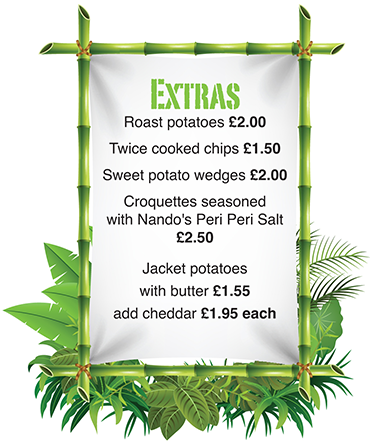 "Fantastic roast for our office opening party, everyone really enjoyed the lamb, thank you, we will definitely book again."

Craig, Astwood Bank
"The hog roast was superb for my wife surprise 40th, my neigbours are going to book you next year."

Brian, Hall Green
"We had your hog roast at Avondale museum it was brilliant, can we book you for next year."

Karen, Bromsgrove
"We booked you for our wedding and you really made the day, canapes and BBQ were wonderful and the way it was all served on boards, thank you ."

Jenny & Andrew
"Thanks for the paellas, it was good to be able to serve our guests, vegetarians and meat eaters alike, the same sort of food, thanks also to your serving staff, we will definitely book again."

Helen & Roger - Solihull
Monkey Man
"Thanks for the BBQ at our care home, the residents really enjoyed it and we will book your paella next year."

Deb - Redditch
"Thank you for all your hard work for our day last week, the BBQ was delicious and so were the bacon sandwiches served in the evening."

Sarah & Paul - Pershore
"Thank you for catering from my retirement party, the burgers and sausages were top quality and my vegetarian friends also enjoyed the options you prepared for them."

Sally - Walsall
"Dingbat, dooda, gorillas!."

Big Fat
Monkey Man