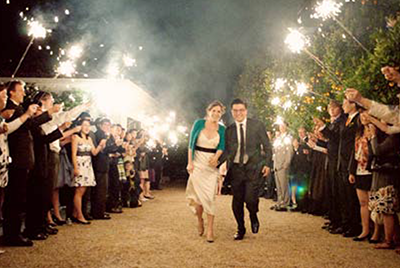 We would love to help you celebrate your special wedding anniversary whether this be a formal event or a family party. We can provide outdoor catering for both.
If you require a formal presentation, we can serve your guests food on boards to the table such as
Salmon kebabs
Chicken tikka
Lamb skewers
With a selection of salad and bread
Or we can provide a traditional hog roast with crunchy crackling, apple-sauce and fresh bread rolls
Just a few suggestions to help you celebrate your anniversary in style.
As always, we love to cater especially to your individual needs, so if you have a budget and an idea of how many guests to invite, let me know the type of event you are aiming for and I will be happy to tailor a food plan for your requirements.
Your local Wedding Anniversary caterers
Ensuring you get the right catering for your wedding anniversary is important, and we're here to help.
We've been providing anniversary catering for over 8 years, and our customers keep coming back for more! Whether you're looking for gourmet food, nibbles, little snacks or something very specific, our catering team have got you covered.
We'll run through some ideas with you of what we can do to cater your anniversary and some inspiration of what our other customers have done, and if you have specific food catering requirements or wants, we'll make it happen. We aim to make sure the food we cater is perfect for you and compliments your day.
Wedding Anniversary catering for Redditch and beyond!
Are you after a reliable, recommended and trained caterer for your wedding anniversary? Gourmet Gorillas is the catering company for you. Based out of Redditch and providing catering for wedding anniversary throughout Warwickshire ad Worcestershire, we're perfectly situated to provide catering for your anniversary no matter where you are.
We regularly provide catering for customers based in:
Redditch
Bromsgrove
Worcester
Henley-in-Arden
Birmingham
Studley
And beyond!
How's it work?
Whether you're just thinking "I need a caterer near me for my wedding anniversary" or are simply after some prices and inspiration, why not make contact with us to get a free quote and run through what you're looking for. We pride ourselves on not only providing high quality catering, but also being flexible and friendly.
"Fantastic roast for our office opening party, everyone really enjoyed the lamb, thank you, we will definitely book again."

Craig, Astwood Bank
"The hog roast was superb for my wife surprise 40th, my neigbours are going to book you next year."

Brian, Hall Green
"We had your hog roast at Avondale museum it was brilliant, can we book you for next year."

Karen, Bromsgrove
"We booked you for our wedding and you really made the day, canapes and BBQ were wonderful and the way it was all served on boards, thank you ."

Jenny & Andrew
"Thanks for the paellas, it was good to be able to serve our guests, vegetarians and meat eaters alike, the same sort of food, thanks also to your serving staff, we will definitely book again."

Helen & Roger - Solihull
Monkey Man
"Thanks for the BBQ at our care home, the residents really enjoyed it and we will book your paella next year."

Deb - Redditch
"Thank you for all your hard work for our day last week, the BBQ was delicious and so were the bacon sandwiches served in the evening."

Sarah & Paul - Pershore
"Thank you for catering from my retirement party, the burgers and sausages were top quality and my vegetarian friends also enjoyed the options you prepared for them."

Sally - Walsall
"Dingbat, dooda, gorillas!."

Big Fat
Monkey Man