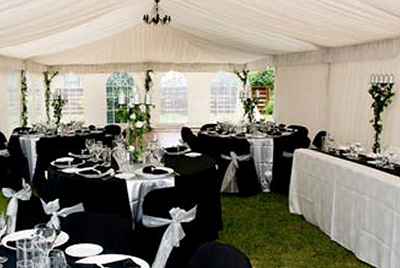 We of course treat these events sensitively and find they are an excellent opportunity to get those friends and relatives together in an act to fondly remember the deceased. We have done many events mainly in church halls and back gardens.
We have trained waiting staff who will take the burden off you and will look after your guests. We will ensure we are set up to cater and serve with the minimum of fuss and to also clear away, so you don't have to worry about details such as this.
Let us know your budget and the amount of people who will be attending, you can either express what you would like or we are happy to come up with suggestions as this difficult time. From finger food, such as canapes and taps through to BBQ's.
Our aim is to provide our usual efficient service and wonderful food and to relieve you of any worries.
"Fantastic roast for our office opening party, everyone really enjoyed the lamb, thank you, we will definitely book again."

Craig, Astwood Bank
"The hog roast was superb for my wife surprise 40th, my neigbours are going to book you next year."

Brian, Hall Green
"We had your hog roast at Avondale museum it was brilliant, can we book you for next year."

Karen, Bromsgrove
"We booked you for our wedding and you really made the day, canapes and BBQ were wonderful and the way it was all served on boards, thank you ."

Jenny & Andrew
"Thanks for the paellas, it was good to be able to serve our guests, vegetarians and meat eaters alike, the same sort of food, thanks also to your serving staff, we will definitely book again."

Helen & Roger - Solihull
Monkey Man
"Thanks for the BBQ at our care home, the residents really enjoyed it and we will book your paella next year."

Deb - Redditch
"Thank you for all your hard work for our day last week, the BBQ was delicious and so were the bacon sandwiches served in the evening."

Sarah & Paul - Pershore
"Thank you for catering from my retirement party, the burgers and sausages were top quality and my vegetarian friends also enjoyed the options you prepared for them."

Sally - Walsall
"Dingbat, dooda, gorillas!."

Big Fat
Monkey Man